General Procedure for importing from a downloaded CSV file:
1. Log in to your account on the TradeZero web site.
2. Navigate to the Account Overview tab.

3. Click on the Trades tab, and select a From and To date range for your report and click Search to run the report.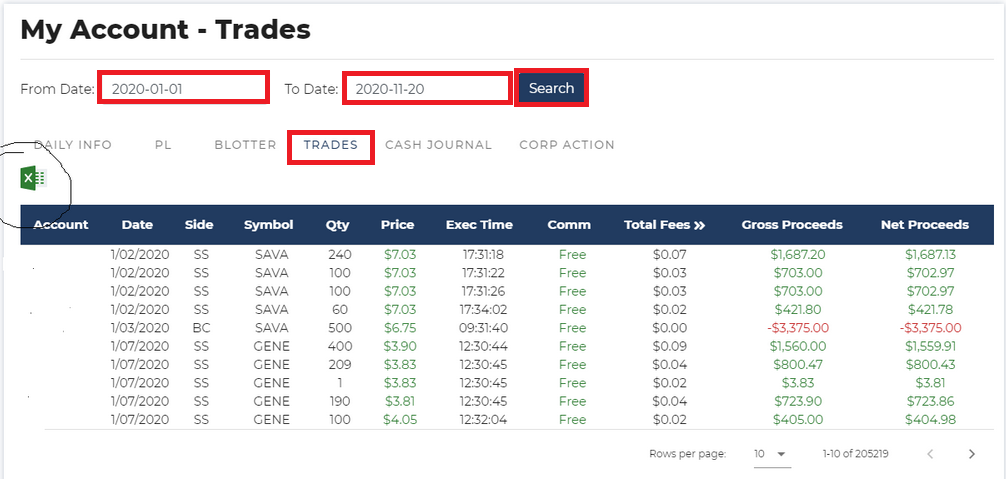 4. Click the Excel button to download the report as comma separated plain text (*.csv file format).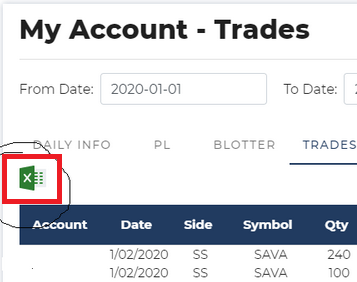 5. Save the CSV file to your "my documents/tradelog/import" folder.
6. Run TradeLog
7.
Go to the
Account
tab at the top and click the
from File
button.
Your trades will now all be imported and properly matched.