Chart profit and loss in four configurations (AND/OR, TOTAL/AVERAGE) based on defined time of day intervals.
To Run the Time of Day Chart Report:
NOTE: Records must contain time stamp data in order to run this report.
From the Reports menu, click Chart, then choose Time of Day on the reports menu.

Set the Chart Parameter (for example, Total Profit OR Loss)

Choose to include Winners, Losers or both

Click the Run Chart button.

The Report Preview window will display the specified report.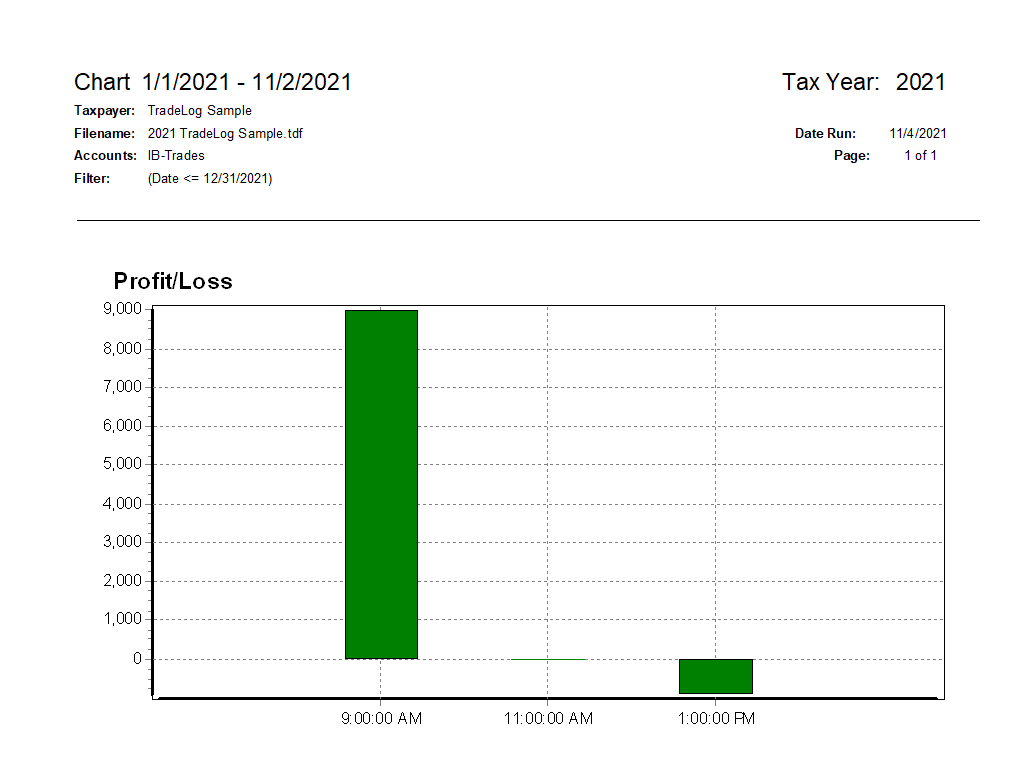 Time of day intervals can be user defined. Click on the Setup TOD Intervals button to open the setup dialog box. Up to 10 intervals can be defined for a setup. Multiple setups can be saved and utilized.