To edit a brokerage account
Select the

Account Tab

for the brokerage account you wish to edit.

From the

Account

menu, click

Edit Account

.

Or, right-click on the

Account Tab

and choose

Edit

.
The

Account Setup

dialog box will appear for editing.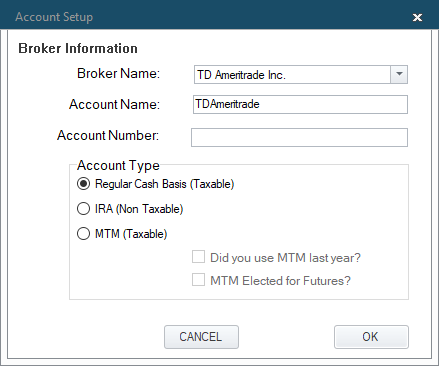 Change Broker Information
Change to a different Broker Name which adjusts the Import Filter.
Edit Account Name to a descriptive name of account.
Choose a different account type.
Note: MTM (Taxable) only available with TradeLog subscription that includes MTM support.
Once the edits have been completed, click OK to save your new settings or Cancel to disregard any changes and keep existing settings.