To select a new folder for saving data files
1. If you are in the process of creating a new file, skip down to Step 3.
2. If you've already created your file, then from the File menu, click the "Edit File" button.
3. The following dialog box will appear: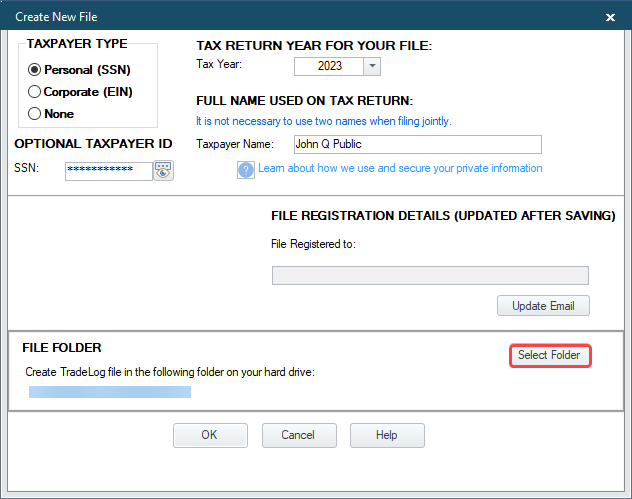 4. Click the "Select Folder" button.
5. Select a location where you would like TradeLog to store your data files.
Note: Please DO NOT select a removable drive for this as TradeLog will use this location as the default location for all TradeLog data files!
6. After you have made your selection click OK.