You may receive the following error after attempting import using BrokerConnect: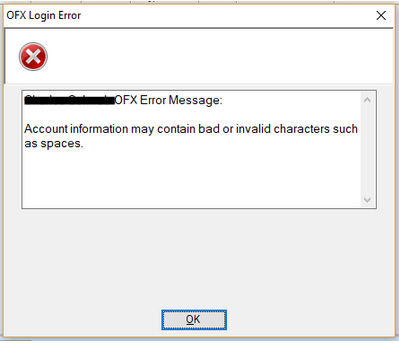 To fix this, make sure your login credentials, including User Name, Password, and Account number, are entered 100% accurately and up-to-date, and do not contain any extra spaces.
Although your broker may allow special characters in your password, TradeLog's interface with the broker does not. Therefore, if your password contains any special characters, you will need to change your password first in order to use BrokerConnect. 
Here is a list of "unsafe" special characters:




Here is a list of suggested (i.e. usually web-safe) characters: