TradeLog data files are linked to the RegCode used when the file was created.
To view/confirm the file owner's registration:
Open the TradeLog data file


From the File menu, click Edit File


Confirm the details:



RegCode# lists the linked RegCode
The status of the RegCode is displayed in red, (ACTIVE, EXPIRED, or UNREGISTERED)


File Registered to: lists the name associated with the registration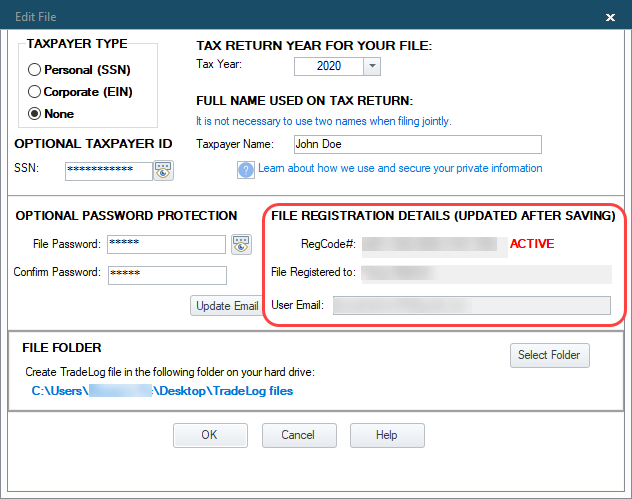 Files created by TradeLog PRO users will initially show as UNREGISTERED and display "FREE TRIAL USER". If the TradeLog PRO user later runs the End Tax Year function, this will change the registration to the TradeLog PRO user.
If the file's registration is incorrect, or ownership needs to be changed, please submit the data file to our TradeLog Support Team using the GetSupport function in the software. Please provide details about the reason for the change and the correct RegCode for the file owner.