Trade history for each tax year is stored in a TradeLog data file for that year.
TRY THIS: Locate and open the sample tax year file that was installed with your trial. 
Run TradeLog application on your computer.
Click on Open Existing File, or go to the File menu and choose Open. 


Select the TradeLog Sample file, and then click Open.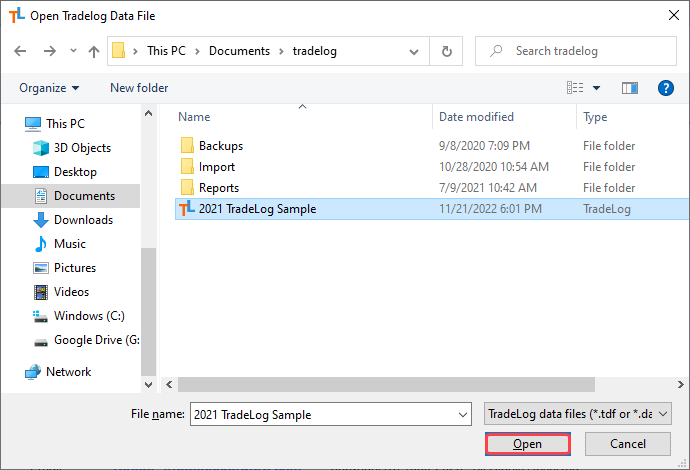 Account tabs allow you to maintain trade history from all of your accounts in one place.
► Click here to watch us demonstrate this.
In this sample file, there are two separate brokerage accounts set up, one is named Trading Account, the other is named IRA Account. You can click on a specific account tab to view trade activity for only that account – or you can click on the All Accounts tab for a combined view.
TRY THIS: Navigate between account tabs.
Try selecting different account tabs now.